Galvanizing Industry
---
Galvanizing Industry

Galvanizing is the method of applying defensive zinc coating on steel and iron in classify to check rusting, we take all cautions and supply and offer best to galvanizing industry since 1962 over more than 400 clients. Galvanizing equipments is the total option of products which is included as crash guard and guard rail, Galvanizing Plant, General Galvanizing Plant, Galvanizing Plant for Radiator and Transformer, Galvanizing Dryer, Wire Galvanizing Line. It is design and developing for the utilizing high grade of raw materials and heavy Galvanizing machine in harsh conjunction with the industry set the norms and levels. Galvanizing equipment is usually very well tested in unique details in order that defect free products usually are sent from consumers' place. This equipment is give some advantaged like limited pickling time period, short manufacturing charge, reduced creation price tag, improved productivity etc.

Galvanizing industry PX-96-CR/GRP or PX-PP/GRP tanks consist of a 4 mm thermoplastic lining with a GRP coating, a steel reinforcement as static element in addition to a GRP exterior coating on the til reinforcement. The PX-96-CR rectangular tank has proved itself for years in the different ranges of applications in the pre-treatment process. The material offers the highest degree of resistance for chemical applications in addition to extreme impact strength under mechanical strain. The tank can be employed flexibly and freely exchangeable within the plant.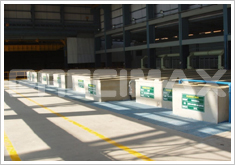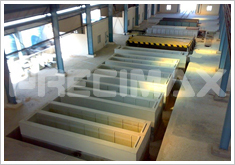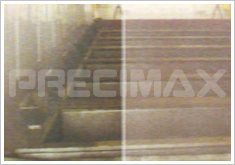 ---
Custom designed to suit varying work handling techniques, plant layout and orientation, Precimax driers can increase galvanizing bath throughput and minimize the incidence of zinc splash.